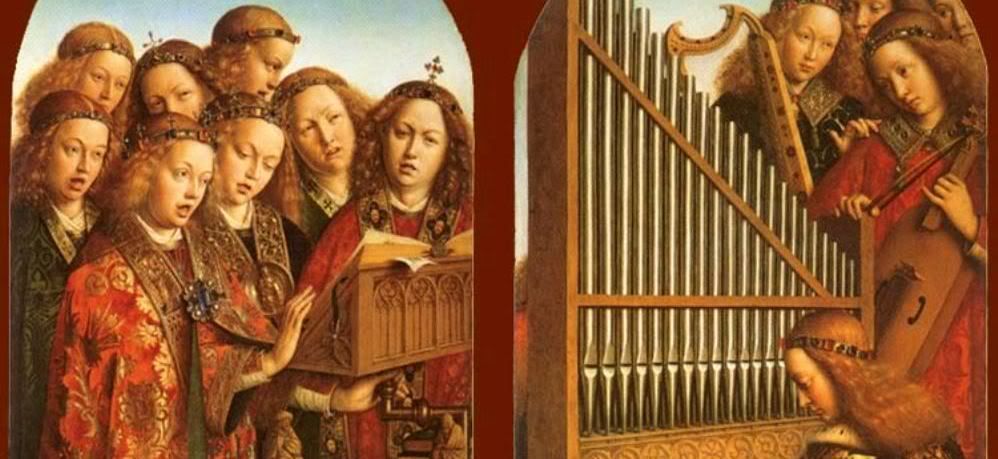 Music Ministries

Music, a universal language, is one of our most ancient ways of worship­ping God, expressing our sorrow, penitence, joy, and thanksgiving in ways often greater and deeper than the spoken word. Music sets the stage for our liturgy and extends and colors our expression of spiritual things.

At St. Stephen's, we call upon musical traditions of all Christian ages. Our instrumental and sung music is a blend of traditional hymns, contemporary pieces, classical compositions, and ancient chants and anthems. At our 10:30 a.m. Sunday service, we use the Episcopal Church's 1982 Hymnal and Lift Every Voice and Sing (II).

---

Director of Music

Our music ministry is led by Rick Waynick, organist and Director since August, 2007. Under his guidance St. Stephen's is served by the Chancel Choir, the Handbell Choir, and several instrumentalists.

We are alway happy to welcome singers and musicians to our music ministry. If you would like to learn more, contact Rick or call (757-595-5521) or e-mail the church office.

---

The Chancel Choir augments the worship at our 10:30 a.m. Sunday services, as well as special services throughout the year. During the school months, rehearsals are held every Wednesday evening 6:30–7:45 p.m. in the church. In the summer, rehearsals occur at 9:45 a.m. each Sunday.

Superior vocal or musical skills, while desirable, are not a prerequisite for participation. Our choristers take seriously the responsi-bility and commit­ment required.

The choir leads congregational singing and enhances the liturgy through anthems, psalms, mass settings, and hymns. Each voice that proclaims God's love is beautiful, but no single voice communicates it all. The choir strives, through its leader­ship and skill, to gather many voices into one symphony of praise, proclaiming the inclusiveness of God.

New singers are always welcome! Please consider joining the Chancel Choir and sharing your musical talents in Christian stewardship.

---

Handbell Choir

The Handbell Choir, under the direction of Rick Waynick, performs beautiful and festive music during the liturgical year. It rehearses on Wednesdays 8:00–9:00 p.m. in the church from September to June.

If you'd like to be a bell ringer but are hesitant because you don't know how to play, forget your worries and "come on in!" It is simple to learn to play English handbells — no prior musical training is required. In rehearsals, you will learn to hold, ring, and dampen the handbell. You will also learn to read music, as well as many handbell techniques and styles.

---

Instrumental Music

Do you play an instrument? We'd love to have you join our instrumental music program. You will find many opportunities to play in solos, ensemb­les, and as an accompanist. We can incor­porate any instrument, and rehearsal schedules are very flexible.

---

This page last updated January 4, 2012.
© 2009–2013 St. Stephen's Episcopal Church, Newport News, Va. All rights reserved.